Core activity
Since 2008, we have increasingly focussed on our services as an offshore service provider. Offshore work is now our core activity. In addition to on board inspection, repair, maintenance, modification, installation and construction work on offshore workboats, we also fabricate special structures in (stainless) steel and aluminium. In addition, we supply a wide range of tools. Our skilled staff takes on any job, including offshore repair!
All-round offshore service provider
With almost 20 employees, Van Dijk & Ruijgrok (VDR) BV is available 24 hours a day, 7 days a week and 365 days a year, as an independent offshore service provider. Shipping operators and contractors most frequently call upon our expertise to conduct a necessary inspection, offshore repair, maintenance, modification, fabrication and installation aboard their workboats. Our clientele is mainly active in the following sectors:
Oil & gas offshore
Construction of wind farms
Dredging
Seabed survey
Special structures
We have extensive experience in the field of rapid mobilisation and demobilisation of workboats, including diving support vessels and seismic support vessels. We call upon a team of highly experienced and flexible staff for on board work, such as offshore repair. Our staff is equipped with mobile welding equipment and power generators. We operate as an offshore service provider in all seaports in the Netherlands, Belgium and Germany.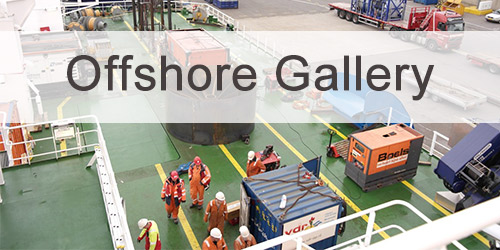 Request our support
Are you interested in our services as an offshore service provider, such as the repair of your vessel? We are more than happy to tell you more about the high-end machinery we use to help you. Please get in touch with us by phoning +31 223-523591 or send an email to info@vdr-ap.nl. We will get back to you as soon as possible for an informative talk.